How To Maintain Private Jet: You must be really wealthy to own a private jet as the cost of its maintenance doesn't come so cheap. Let's imagine what would happen if you drove your car for years without changing the oil or inspecting the tires. At best, you'd have some serious maintenance issues to contend with. At worst, you could endanger yourself — and everyone else on the road.
Imagine what would happen if you drove your car for years without changing the oil or inspecting the tires. At best, you'd have some serious maintenance issues to contend with. At worst, you could endanger yourself — and everyone else on the road.
Here are some of the step by step guides on How To Maintain Private Jet,
Aircraft Maintenance: Owner's & Pilot's Duties
Whose job is it to maintain aircraft? The primary responsibility falls on the jet's owner/operator.
Federal aviation regulations allow owners to perform (and sign off on) certain preventative maintenance tasks for their own jet. This may or may not be something you're interested in doing, but we'll discuss this in more detail later.
Meanwhile, the commanding pilot is responsible for:
Determining that the jet is in a safe, suitable condition for flight
Staying informed of the latest regulations that pertain to the aircraft's operation and maintenance
Keeping an FAA-approved flight manual or a copy of operational limitations available inside the jet
Displaying a Registration Certificate and a valid Airworthiness Certificate in the aircraft at all times
It's important to note that the rules are different if the plane is used as a commuter aircraft or foreign air carrier, or if it's used for domestic commercial operations. In these cases, any maintenance work must be supervised by an Airframe and Powerplant (A&P) mechanic.
Inspections for Preventative Maintenance
FAR 91.409 sets out minimum requirements for annual and 100-hour inspections. Let's take a brief look at what's involved in How To Maintain Private Jet.
Daily & Preflight Inspections
The owner/operator may choose to conduct a daily inspection, especially if the jet is grounded for an extended period of time.
Regardless of how often routine inspections occur, the pilot must conduct a preflight inspection before every flight. This follows a detailed checklist of items in the cabin, empennage, nose, and wings. Before the jet can take off, the pilot must confirm that it's airworthy.
Hourly Inspections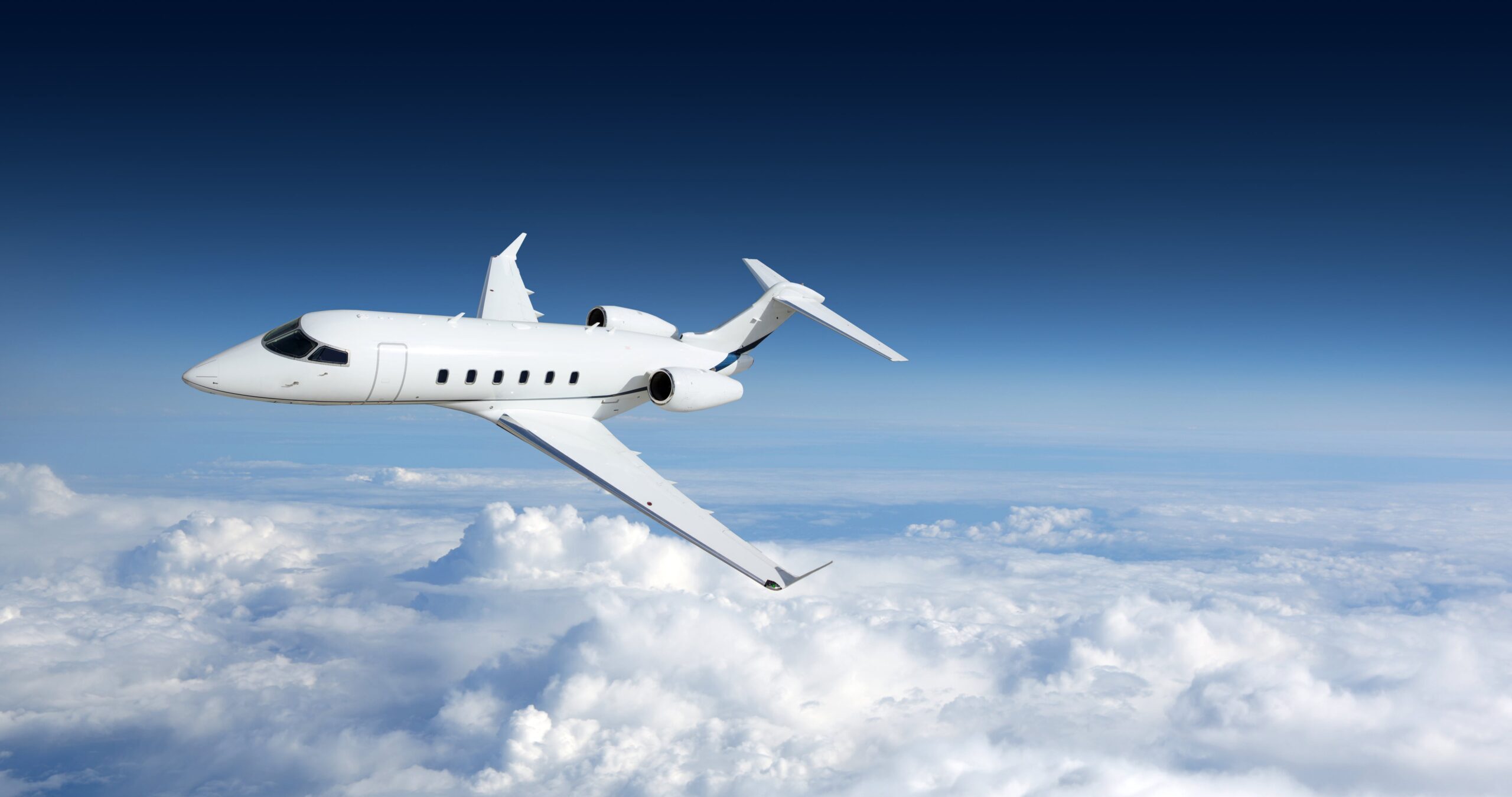 Routine preventative maintenance is divided into 100-hour blocks of operating time. Depending on the type of aircraft, its use, and the number of hours flown, there will be a specific set of inspection and maintenance tasks at:
100 hours
200 hours
400 hours
600 hours
800 hours
As you might expect, the longer the time interval, the more in-depth the inspection. The more frequently the aircraft is flown, the more often it will require maintenance inspections.
Keep in mind that these routine inspections do not include any unscheduled maintenance. Just like when the "check engine" light goes on in your vehicle, you'll need to address any unexpected issues that show up before your next flight. This is true regardless of how recent the last inspection was.
Annual Inspections
Every 12 calendar months, your jet needs to go through its required annual inspection. This can be done by:
a certified A&P mechanic that holds an inspection authorization
a certified and appropriately-rated repair station
the aircraft's manufacturer
The manufacturer sets the requirements for both hourly and annual inspections. The age of the aircraft and the number of flight hours are the two biggest factors that impact its maintenance routine. More flight hours lead to more wear and tear, creating the need for more frequent maintenance and repairs.
Components of a Jet Maintenance Program
The details of your jet maintenance program will vary depending on the type of aircraft you fly. Here's an example of what's typically included with jet maintenance services:
Maintenance tracking
Procuring and replacing parts
Logbook entries & research
Compliance with Airworthiness Directives (ADs)
Requested service bulletin compliance
Scheduled maintenance
Unscheduled maintenance
Pre-purchase inspections
Avionics installation
APU & engine inspections and maintenance
Engineering & Certification/STCS
Cleaning and detailing of the aircraft's interior and exterior
Necessary repairs and parts replacements
One of the biggest mistakes owners make is skipping these routine inspections. Rather than waiting for a (potentially dangerous) problem to occur, it's best to be proactive and stick with a solid preventative maintenance routine. At the very least, you'll want to check oil and lubricant levels, as well as other critical components.
Hot Section Inspection (HSI)
After a certain number of flight hours, your jet's manufacturer will recommend overhauling its parts — including the engine. As the Time Between Overhaul (TBO) approaches, you'll need to schedule a hot section inspection (HSI).
This usually occurs every 1,500-2,000 hours, but the exact time varies depending on your jet's make and model.
What happens during the HSI? The maintenance team will inspect all the vital components that are subject to high temperatures and pressure. These include the:
Air compressors
Combustion chambers
Temperature sensors
Compression turbines
Turbine-shroud segments
If any component is not up to standard and could fail to serve its purpose, it needs to be replaced immediately. Keep in mind that this doesn't include minor problems, such as insignificant cracks or deterioration that won't affect the jet's performance.
The HSI process typically takes just a few days. It's less disruptive and more cost-effective than a full overhaul, making it another valuable addition to your jet maintenance routine.
Full Overhaul
What if the HSI reveals serious problems with your jet's condition?
In this case, the maintenance contractor will launch a full investigation that includes:
Disassembling each component
Examining every part thoroughly
Repairing or replacing any defective parts
Reassembling each component
Testing through trial runs before the parts are put back into operation
Depending on the parts being tested, the team might conduct dye-penetration tests, x-ray inspections, or eddy current electronic inspections.
A top overhaul is an inspection of the parts that are located outside the crank space. This might include the valve guides, the cylinders and their walls, the pistons, and the piston rings. A top overhaul doesn't require complete disassembly of the engine.
On the other hand, a major overhaul is exactly what it sounds like. The maintenance team takes the entire engine apart and tests each component, making any necessary repairs or replacements before reassembly.
Private Jet Care: Tasks You Can Do Yourself
So far, we've focused mainly on tasks provided by aircraft maintenance and repair services. However, we did mention earlier that there are some routine maintenance tasks the owner/operator may choose to handle themselves.
Here are some tasks that the FAA permits qualified owners to perform on How To Maintain Private Jet
Changing the engine oil/filter
Greasing the wheel bearings
Changing the landing-gear tires
Changing the navigation light bulbs
Changing the landing light bulbs
Lubricating the airframe
Changing the side windows
Patching the fairings, cowlings, and cover plates
Making simple repairs to interior fabric
Repairing the navigation light and landing light wiring
Servicing the landing gear shock struts with air or oil (or both)
If they're willing and able, the FAA also allows owners to remove and replace their front instrument panel-mounted navigation-communication units. This includes most modern nav coms as well as the latest GPS navigators.
Even if you learn how to perform just a few tasks listed in Appendix A of FAR Part 43, it can significantly contribute to your experience of jet ownership.