When it comes to purchases, what actually matters and matters most of all is what you have used in the past. If you have been an HP user, then there is nothing wrong in going for an HP again, you will find your laptop better than before because of all the advancements in these years and viral technologies have compiled some of the 2022 Best HP Laptops
1. HP Envy 13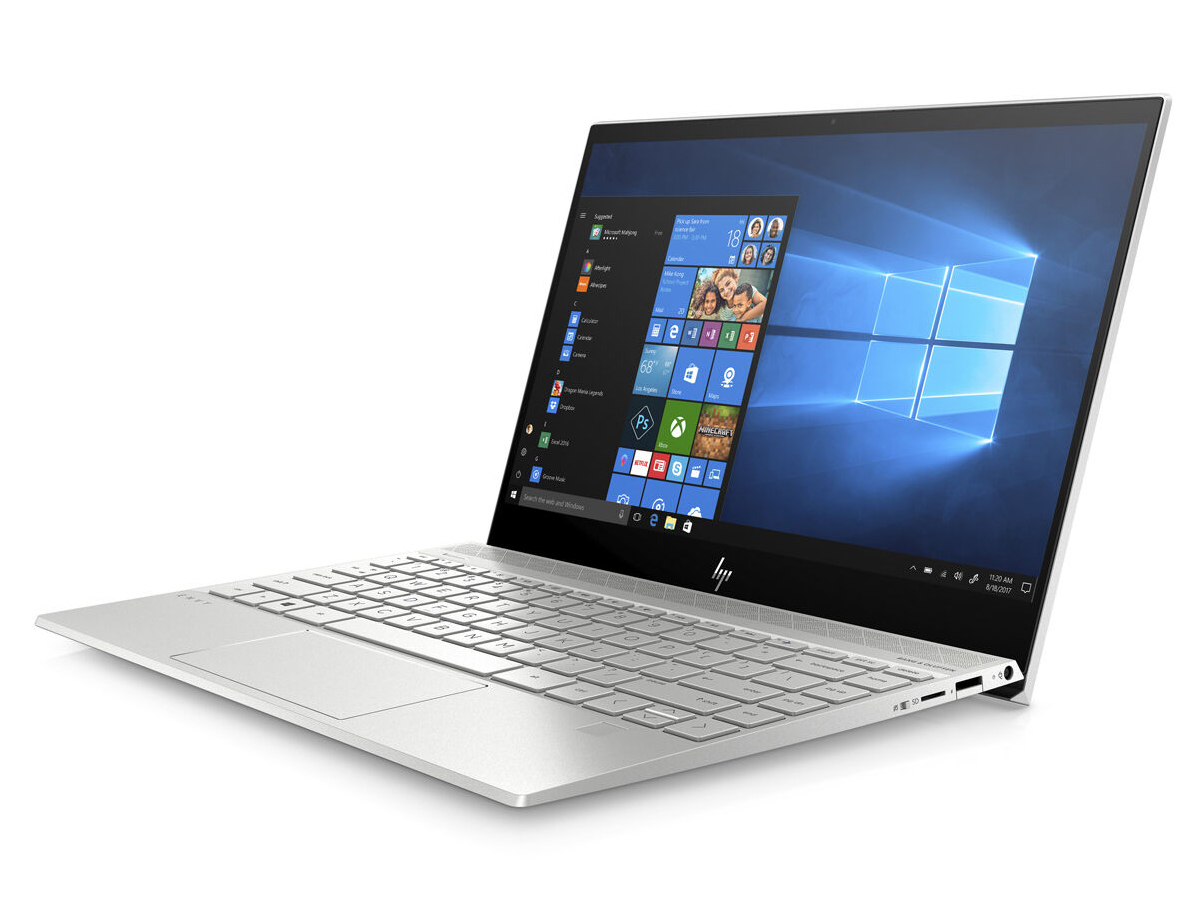 What actually brings the Envy 13 2020 to the top of our HP laptops reviews, is its affordable price tag despite insane performance. The new Envy 13 comes with all the necessary power for your daily tasks and no doubt it has good some killer looks because of the thin bezels and shiny surface.
Now many, would put this laptop in comparison to Dell XPS 13 but being honest, they are far away from each other. XPS 13 is a much more popular and better laptop but of course comes with way higher price tag than what you get for the Envy 13.
Getting into the laptop, this best HP laptop is powered by the latest 10th Gen Intel CPU which speaks for itself. More, for graphical juice, it houses Intel Iris Plus which again is resent leap towards good built-in graphics. The variant being reviewed comes with 1080p display which although is bright and better than most of its competitors, however, it lacks the ultimate touch to it and so you would not enjoy it from all viewing angles.
Now for I/O connections, you get a pair of USB-A ports, an SD card slot and a Type-C port which supports Thunderbolt 3. Battery life is no such a strong suit for HP laptops and same happened here. A 10 hours battery backup is what you get for your normal daily use, but it's nowhere near its competition which normally comes at 15 plus hours.
Specs
HP Envy 13-ab070tu is a Windows 10 Home laptop with a 13.30-inch display that has a resolution of 1920×1080 pixels. It is powered by a Core i7 processor and it comes with 8GB of RAM. The HP Envy 13-ab070tu packs 512GB of SSD storage. Graphics are powered by Intel HD Graphics 620.