Island Princess is a cruise ship for the Princess Cruises line. She is the sister ship to Coral Princess and together they are the only Panamax ships in Princess's fleet together with their R-class vessels and Sun-class ships. She was constructed at Chantiers de l'Atlantique, France.
Island Princess is a fabulous floating resort designed to make your stay onboard truly memorable. This vessel has 90% ocean-view staterooms – with over 700 balconies and a wrap-around Promenade Deck.
So, after being mesmerized by the scenery off the bow, get dazzled by the entertainment in the state-of-the-art lounges and a myriad of dining options.
Island Princess is your own private retreat on the sea. Whether you crave relaxation or exhilaration, you'll find the soothing Lotus Spa, live entertainment, gourmet cuisine, casino gaming, and more. And for a special treat, try the Bayou Café and Steakhouse, which features New Orleans-inspired Cajun and Creole cuisine.
Make your vacation truly yours on a Princess MedallionClass cruise that features next-level technology, now on all ships. Enjoy fast, reliable Wi-Fi, TrulyTouchless experiences, food, and drinks delivered wherever you are and so much more.
A 2015 dry dock added 121 staterooms and reorganized and refurbished certain public areas of Island Princess to accommodate the new cabins. The Horizon Court was remodeled to improve passenger flow, and its updated design includes the addition of an Italian pastry shop.
Photos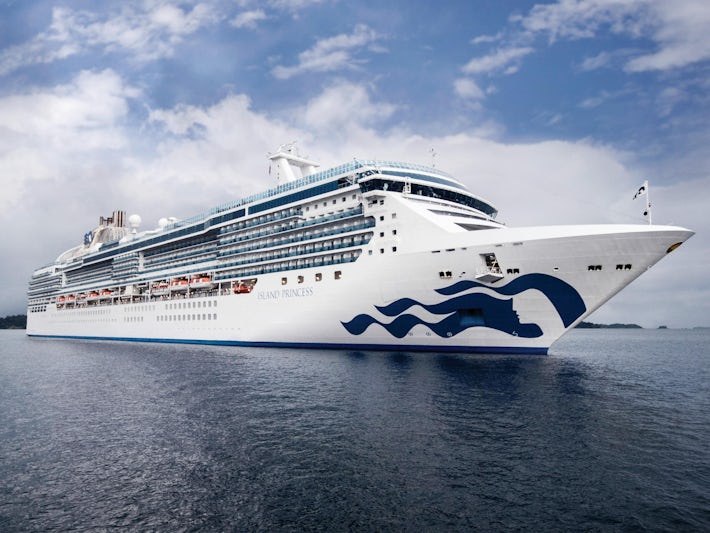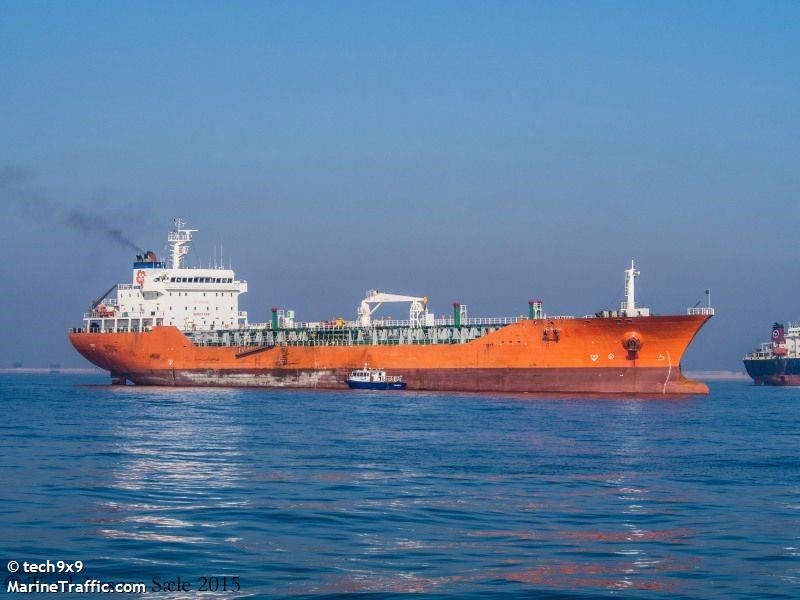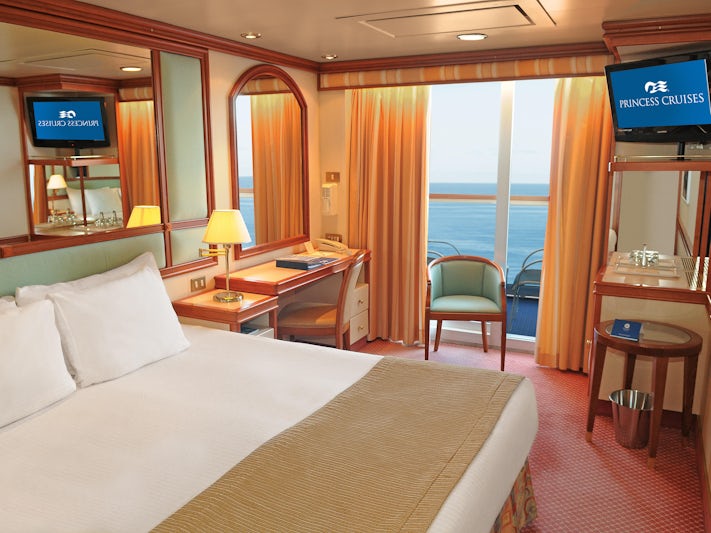 Full Specification
Name
Island Princess
Owner
Carnival Corporation & plc
Operator
Princess Cruises
Port of registry
London, UK
Route
Panama Canal, Alaska
Ordered
1999
Builder
Chantiers de l'Atlantique
Cost
US$330 million
Laid down
2001
Launched
July 2, 2002
Christened
July 11, 2003 Canada Place, Vancouver, British Columbia, Canada
Completed
June 18, 2003
Maiden voyage
July 12, 2003
In service
July 12, 2003
Refit
September 1, 2010 [1]
Homeport
Vancouver, British Columbia, Canada and Ft. Lauderdale, Florida.
Identification
Status
In service
General characteristics
Class and type
Coral-class cruise ship
Tonnage
91,627 GT
Length
294 m (964 ft)
Beam

32 m (106 ft) (waterline)
37 m (122 ft) (bridge wings)

Height
62 m (204 ft)
Draught
7.9 m (26 ft) [2]
Decks
16 (12 for passengers)
Installed power
Propulsion

Two shafts; fixed pitch propellers

Speed
21 knots (39 km/h; 24 mph)[2]
Capacity
2,214 (double occupancy) passengers
Crew
900