Costa Fortuna is a cruise ship for Costa Crociere built-in 2003 on the same platform as Carnival Cruise Lines' Destiny class. She was inspired by the Italian steamships of the past. Models of these ships are on display in the ship's public areas. In the atrium, models of the 26 past and present ships of Costa's fleet are displayed upside down, on the ceiling, up to, and including, Costa Fortuna herself. She was refurbished between 10 and 16 December 2018 in Singapore and was re-position back to Genoa, Italy in March 2019.
What's particularly interesting about Costa Fortuna is that it's actually built on the same platform as sister company Carnival Cruise Line's Carnival Triumph and Carnival Victory, and also resembles Carnival Destiny and Carnival Conquest in many important ways. Add to that an American touch on the decor — this ship, like Costa Mediterranea before it, was designed by Carnival's uber-design-master Joe Farcus. What you get, ultimately, is a pan-European cruise experience mixed with American-style comforts.
Onboard, the ship's decorating theme pays homage to classic Italian vessels (every public room is inspired by — and named after — a particular ship) and Farcus has blended a bit of elegance with a defiantly whimsical flair. Costa Fortuna is not as neon-flashy as Carnival and yet is definitely more lively, in color and texture, than traditional European cruise ships.
Costa Fortuna cruise ship deck plan shows a total of 1354 staterooms for 2716 passengers (max capacity is 3250) served by 1070 crew-staff. The ship boat 13 passenger decks (all named after famous Italian travel destinations), 4 restaurants, 11 lounges and bars, 4 swimming pools (one with retractable glass roof), 6 jacuzzies, 12 elevators. Fortuna has no self-service laundromats on board.
Throughout the Costa Fortuna ship are displayed models of Michelangelo and Raphael artworks, advertising posters from the 1920s, plus 26 replica models of most famous Costa cruise ships (current and former fleet).
Besides the ship's staff and crew, Costa cruise passengers are also served by Peper robots – the latest cyborg technology implemented fleetwide in 2016. These humanoid robots greet and guide passengers upon embarkation. They also assist them throughout the cruise by providing information and tips on onboard dining, entertainment, enrichment program (workshops, pre-scheduled events), casino and shopping promotions, shore excursions and tours. Pepper robots are mobile and communicate in 3 languages (English, German, Italian). They can also interpret human emotions by analyzing voice tones and facial expressions.
PHOTOS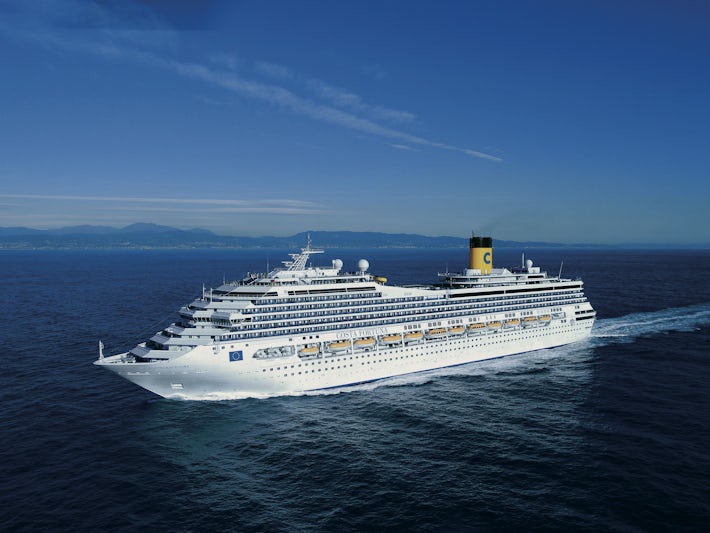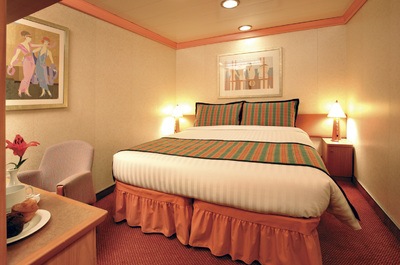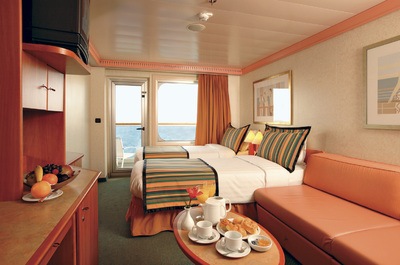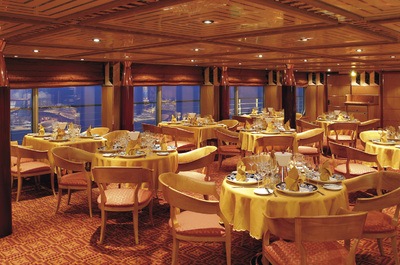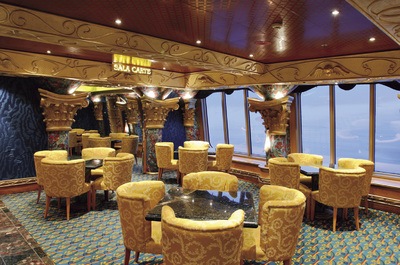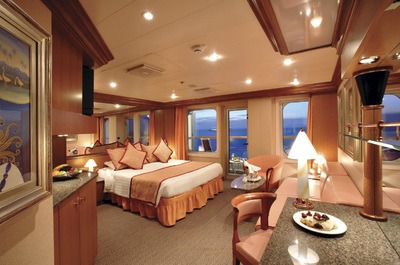 FULL SPECIFICATIONS