Enchanted Princess is a Royal-class cruise ship operated by Princess Cruises, a subsidiary of Carnival Corporation & plc. Princess finalized the order for its fifth Royal-class ship in 2016 from Italian shipbuilder Fincantieri and her keel was laid down on 14 February 2019 in Monfalcone.
Enchanted Princess was originally expected to be delivered in June 2020, the ship was hampered by construction delays after Fincantieri's operations were affected by the COVID-19 pandemic, and she was delivered three months later, on 30 September 2020.
After a year-long pause in operations amid the pandemic's impact on tourism, Princess inaugurated the ship's operations on 10 November 2021, when she set sail on her maiden voyage.
Enchanted Princess is a sophisticated cruise ship that delivers a wide range of activities both outdoors and in. It features a lovely range of public spaces that appeal to a variety of tastes — no easy task on a ship that carries 3,660 passengers. But it does so effortlessly, with great passenger flow and an environment that is inviting and relaxing.
The heart of the ship is the Piazza, a stunning, multilevel space inspired by the piazzas of Europe. Restaurants and bars surround the central space, which is always buzzing with activity, from music to balloon drops. It's the best space onboard.
Photos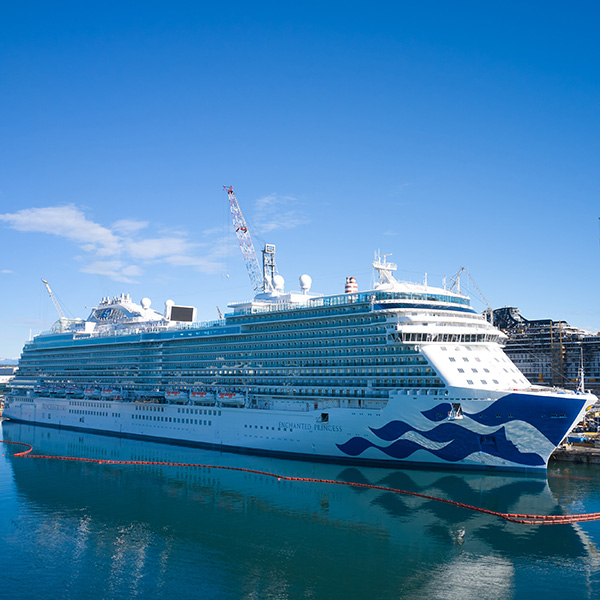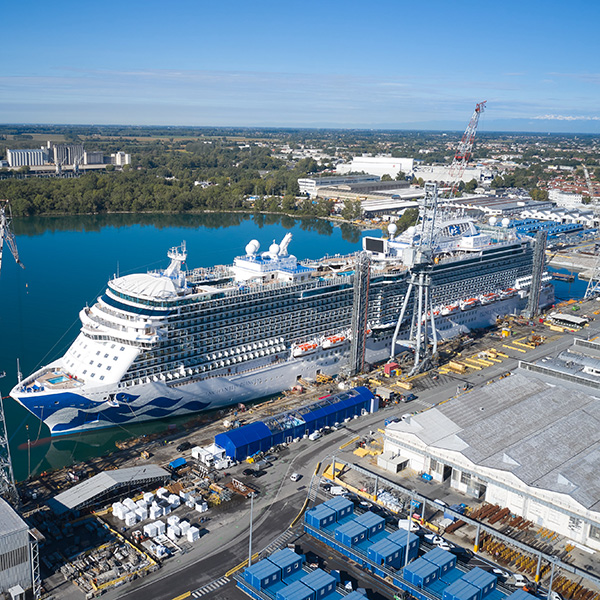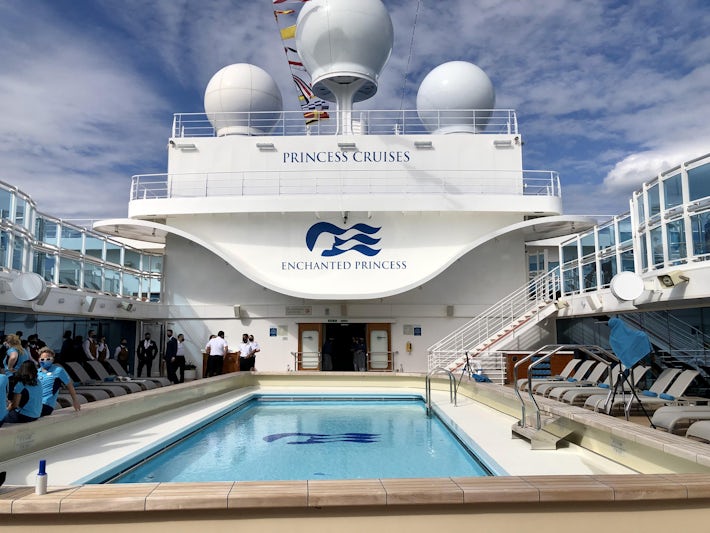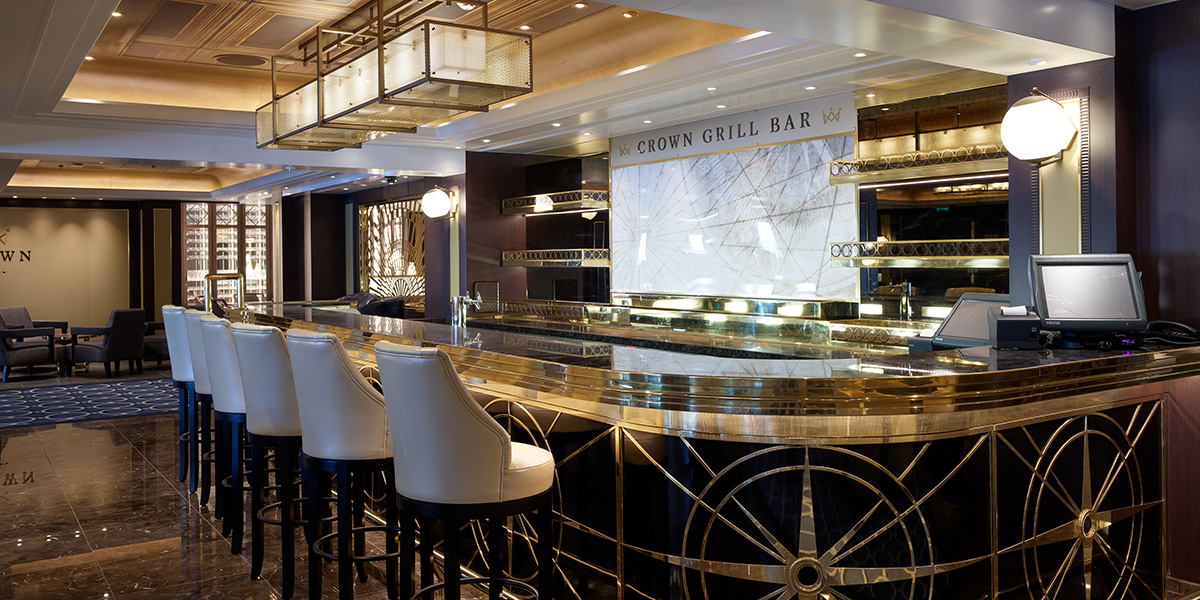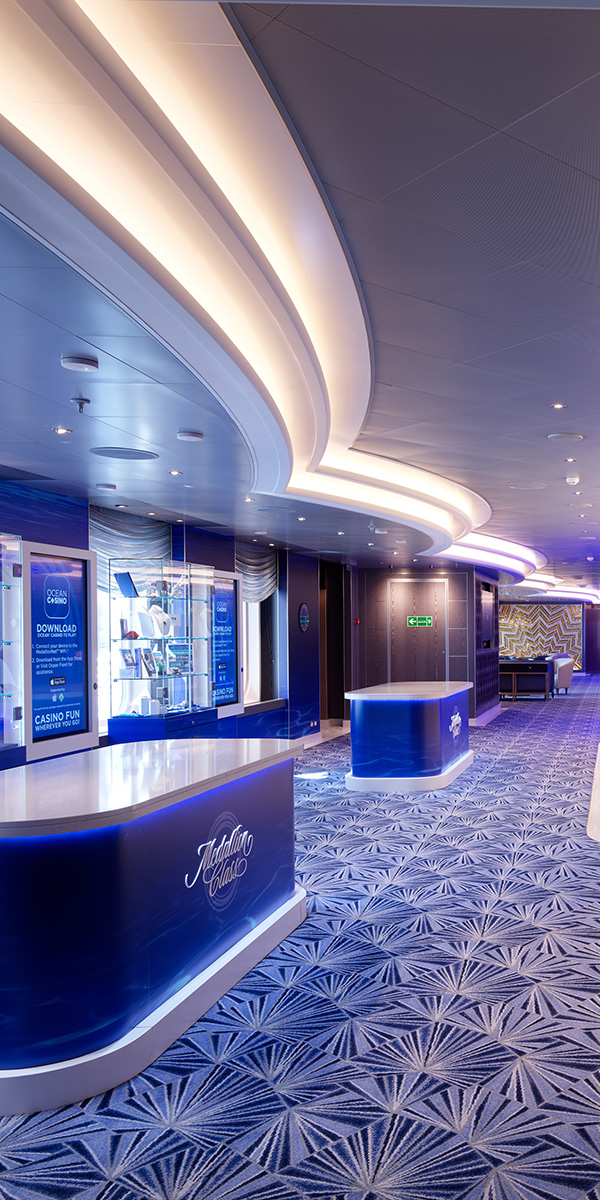 Full Specifications
Name
Enchanted Princess
Owner
 Carnival Corporation & plc
Operator
Princess Cruises
Port of registry
Hamilton,  Bermuda
Ordered
2 April 2016
Builder
Yard number
6275[2][1]
Laid down
14 February 2019
Launched
6 August 2019
Sponsored by

Jenifer Austin
Lynn Danaher
Vicki Ferrini

Completed
30 September 2020[1]
Acquired
30 September 2020
Maiden voyage
10 November 2021
In service
2021–present
Identification
Status
In service
General characteristics
Class and type
Royal-class cruise ship
Tonnage
145,281 GT[1]
Length
329.92 m (1,082.4 ft)[1]
Beam
38.4 m (126 ft)
Draught
8.6 m (28 ft)[1]
Depth
11.348 m (37.23 ft)[1]
Decks
19
Installed power

2 × Wärtsilä 12V46F Diesel generators producing 14,400 kW (19,300 hp) each
2 × Wärtsilä 14V46F Diesel generators producing 16,800 kW (22,500 hp) each
Total Installed Power: 62,400 kW (83,700 hp)

Propulsion
2 × 18,000 kW (24,000 hp)
Speed

22 knots (41 km/h; 25 mph) (Service speed)
23 knots (43 km/h; 26 mph) (Maximum speed)

Capacity
3,660 passengers
Crew
1,346