The Gulfstream IV is extremely famous for long-haul family vacations, transcontinental trips, and golf outings because of its versatility. The Gulfstream IV has the ability to fly for longer distances, but can conveniently maneuver into smaller airports so it can essentially travel anywhere.
The Gulfstream IV has had several upgrades over the years including the special purpose Gulfstream IV-SP and the later redesigned Gulfstream G400 which has since been updated to the popular G450.
The Gulfstream IV features forward or rear galleys with ample space for meal service, a crew lavatory and an executive lavatory, a stateroom with the option for 1-2 berthing divans in the rear of the aircraft, and a cabin attendant.
The 169-cubic-foot baggage compartment is internally and externally accessible and can easily accommodate passengers' needs, even when flying with bulky sporting equipment.
Photos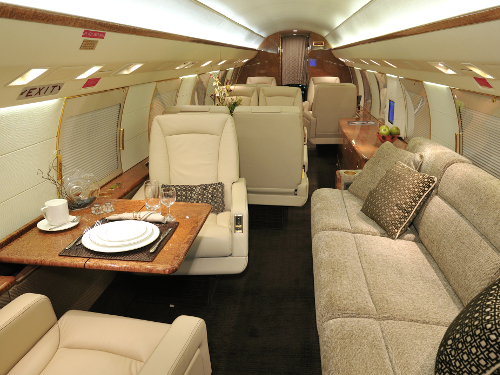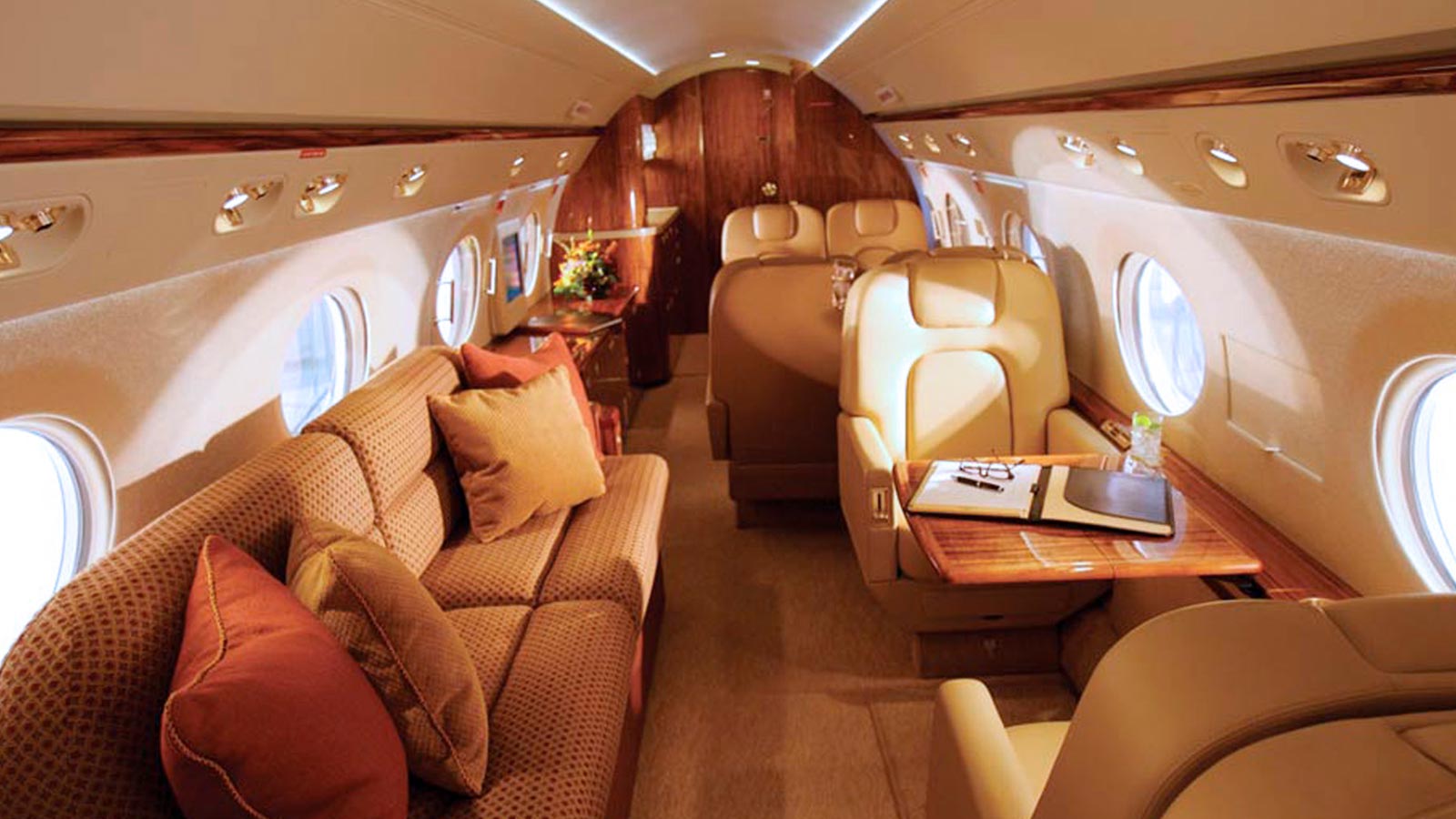 Full Specifications
Exterior
Exterior Height: 24 ft 5 in
Wing Span: 77 ft 10 in
Length: 88 ft 4 in
Interior
Cabin Height: 6 ft 1 In
Cabin Width: 7 ft 3 In
Cabin Length: 45 ft 1 In
Cabin Volume: 1658 cu ft
Internal Baggage: 169 cu ft
Operating Weights
Max T/O Weight: 73200 Lb
Max Landing Weight: 58500 Lb
Operating Weight: 43100 Lb
Empty weight: 35500 Lb
Fuel Capacity: 29280 lbs Lb
Payload W/Full Fuel: 1220 Lb
Max Payload: 3400 Lb
Range
Normal Range: 3800 nm
Max Range: 4200 nm
Service Ceiling: 45000 ft
Distances
Balanced Field Length: 5700 ft
Landing Distance: 4992 ft
Performance
Rate of Climb: 4219 fpm
Climb Rate One Engine Inop: 1068 fpm
Max Speed: 500 kts
Normal Cruise: 476 kts
Economy Cruise: 445 kts
Cost per Hour: $ 5,591.02
Power Plant
Engines: 2
Engine Mfg: Rolls Royce
Engine Model: TAY 611-8