Hawker 800XP quickly became one of the most popular jets in the midsize class, especially popular among business travelers because of its spacious cabin and configuration, making it easy to conduct meetings in the sky.
The cabin is larger than its competitor the Learjet 60 and longer than the also popular Citation Excel. The Hawker 800XP also comes equipped with a VGA port so passengers can project presentations and/or movies from their tablets and laptops onto the two VGA monitors.
The Hawker 800XP is a great midsize option for passengers looking for space, comfort, and long-range performance. It is a preferred option for trips with 8 passengers or less and compares to the luxury found on super-midsize jets.
This jet is impressive for many reasons, but its improved climb and cruise speeds, powerful twin engines, weight limits, and ability to take off and land from shorter runways, make it a customer favorite.
The Hawker 800XP also comes equipped standard with an airliner style lavatory, a hot and cold galley, comfortable reclining leather seats in a club configuration, retractable tables, and is great for meeting, working, dining and conversation. There is also a three-person divan (small couch) for a passenger to lay down, and a baggage compartment that can be accessed while in flight.
Photos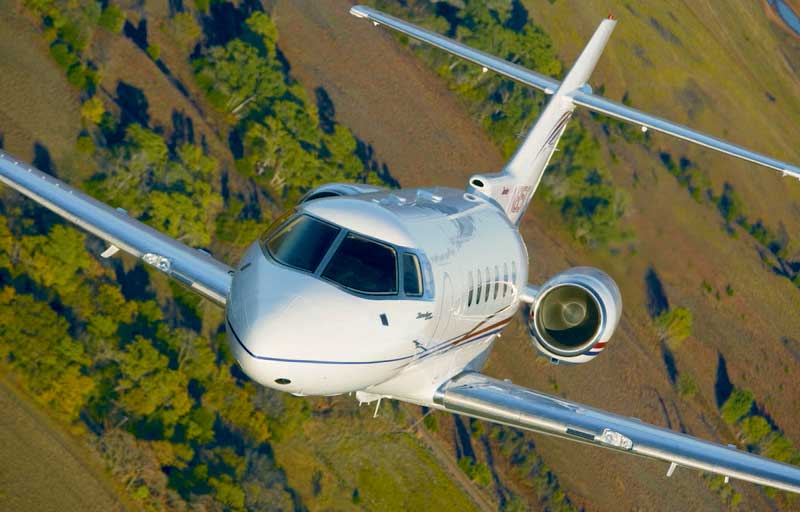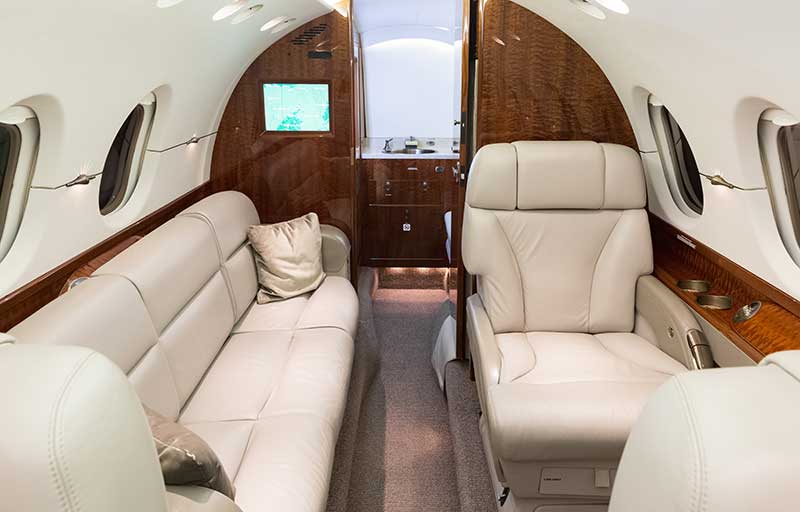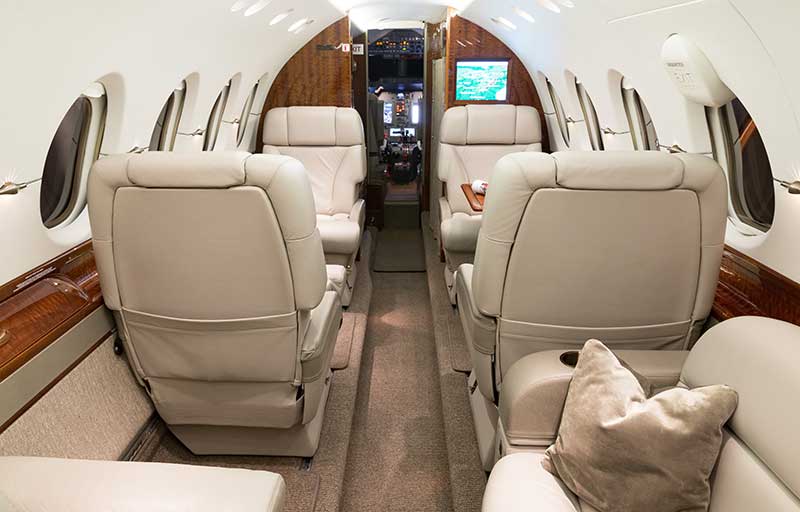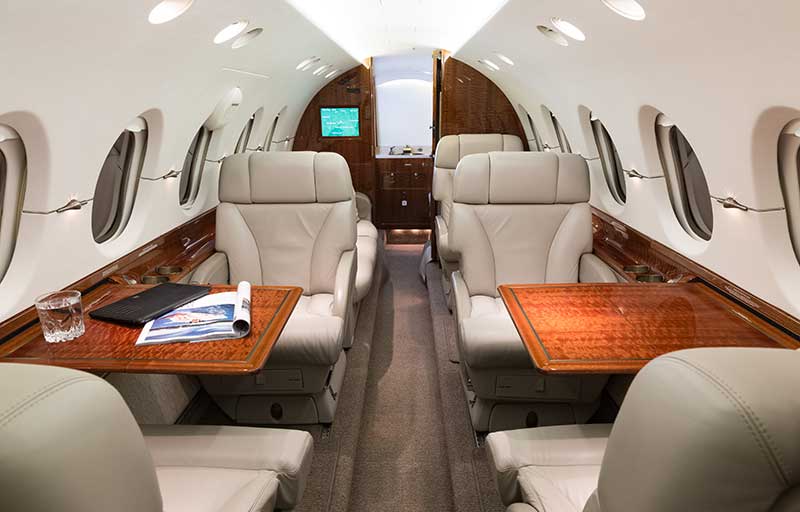 Full Specification 
Exterior
Exterior Height: 18 ft 1 in
Wing Span: 54 ft 4 in
Length: 51 ft 2 in
Interior
Cabin Height: 5 ft 9 In
Cabin Width: 6 ft
Cabin Length: 21 ft 4 In
Cabin Volume: 604 cu ft
Door Height: 4 ft 3 In
Door Width: 2 ft 3 In
Internal Baggage: 49 cu ft
Operating Weights
Max T/O Weight: 28000 Lb
Max Landing Weight: 23350 Lb
Operating Weight: 16250 Lb
Fuel Capacity: 10000 lbs Lb
Payload W/Full Fuel: 1750 Lb
Max Payload: 2050 Lb
Range
Normal Range: 2470 nm
Max Range: 2620 nm
Service Ceiling: 41000 ft
Distances
Balanced Field Length: 5640 ft
Landing Distance: 3803 ft
Performance
Rate of Climb: 3,415 fpm
Climb Rate One Engine Inop: 470 fpm
Max Speed: 449 kts
Normal Cruise: 430 kts
Economy Cruise: 402 kts
Power Plant
Engines: 2
Engine Mfg: Honeywell Engines
Engine Model: TFE 731-5BR
Thrust:: 4,660 pounds