The Nord Yacht is a large superyacht built by Lurssen Yachts. Her project name was Opus. She was delivered to her owner in 2021. MY Nord is designed by Nuvolari Lenard.
First up, she has an Ice Class hull for real exploration. Her aluminium superstructure runs to four decks, contained within the dramatic sweep of a black-painted arch – a key part of the vision of designers Nuvolari Lenard. Not one but two helipads are in evidence, while a vast beach club and tender garage give "space to store a plethora of toys including 16 tenders, a submarine and an ROV", according to Moran.
The largest tender reportedly measures 15 metres LOA, and there is a watersports and dive centre on the lower deck. Nord Yacht has a generous touch-and-go helipad at its heavily flared aircraft carrier bow, but there is also a much bigger space aft up on the bridge deck that offers landing, parking and bunkering for the owner's helicopter, as well as an entire hangar for protection during longer passages.
Also visible to onlookers from the Nord Yacht was the exceptional 25-metre-long swimming pool on the main deck aft, plus a spa pool on the upper deck. She features imposing bridge wings and a purposeful array of four satellite domes on her mast. From the exterior, at least, this is an unashamedly masculine boat. Her interior is reported to include a gym, spa, sauna and a whole deck devoted to the owner. Accommodation is for 36 guests across 20 luxurious suites. "The owner wanted a unique design and, of course, a boat built to the highest standards possible," says Moran.
Photos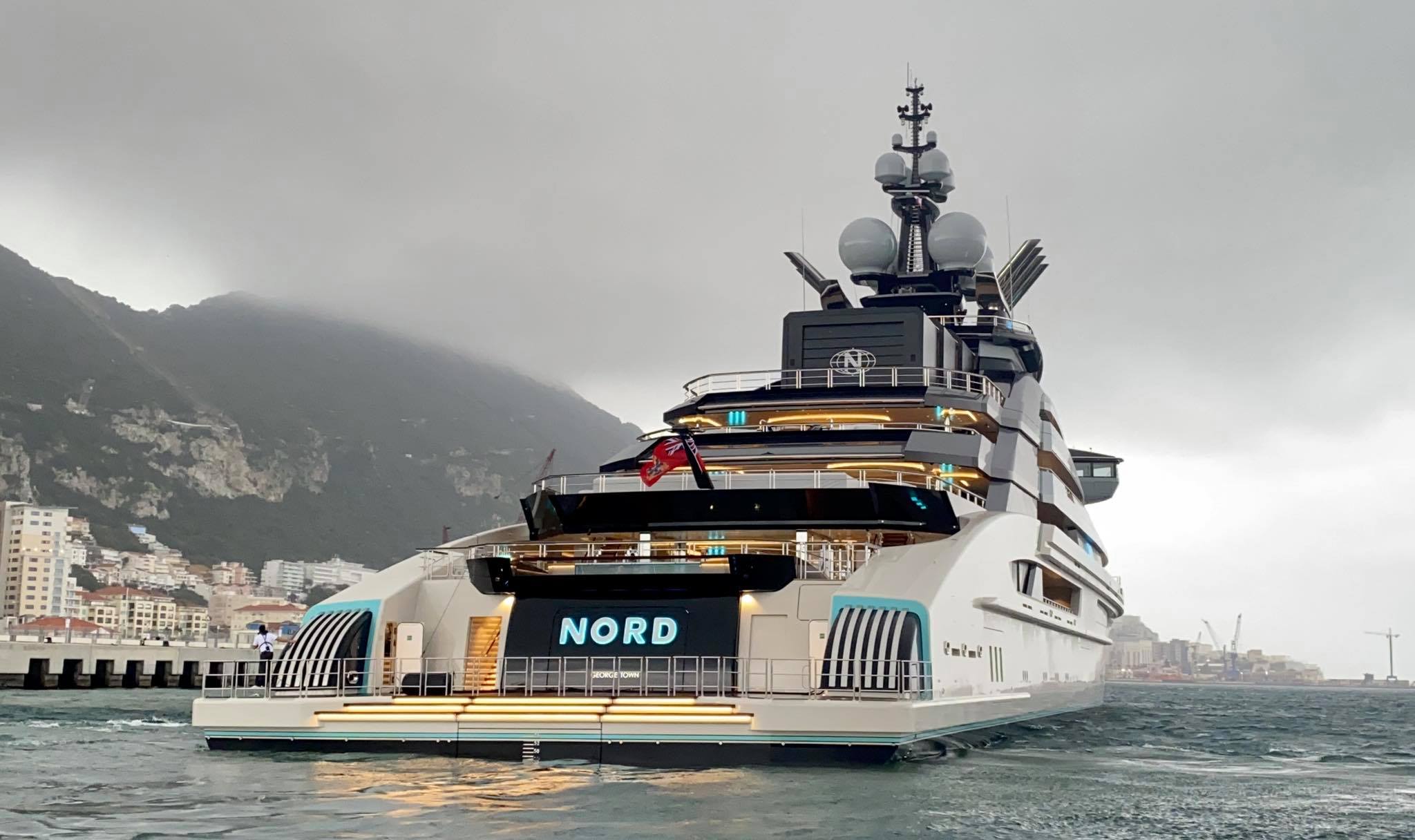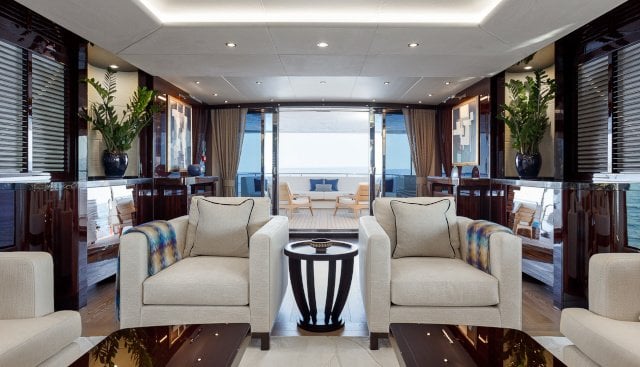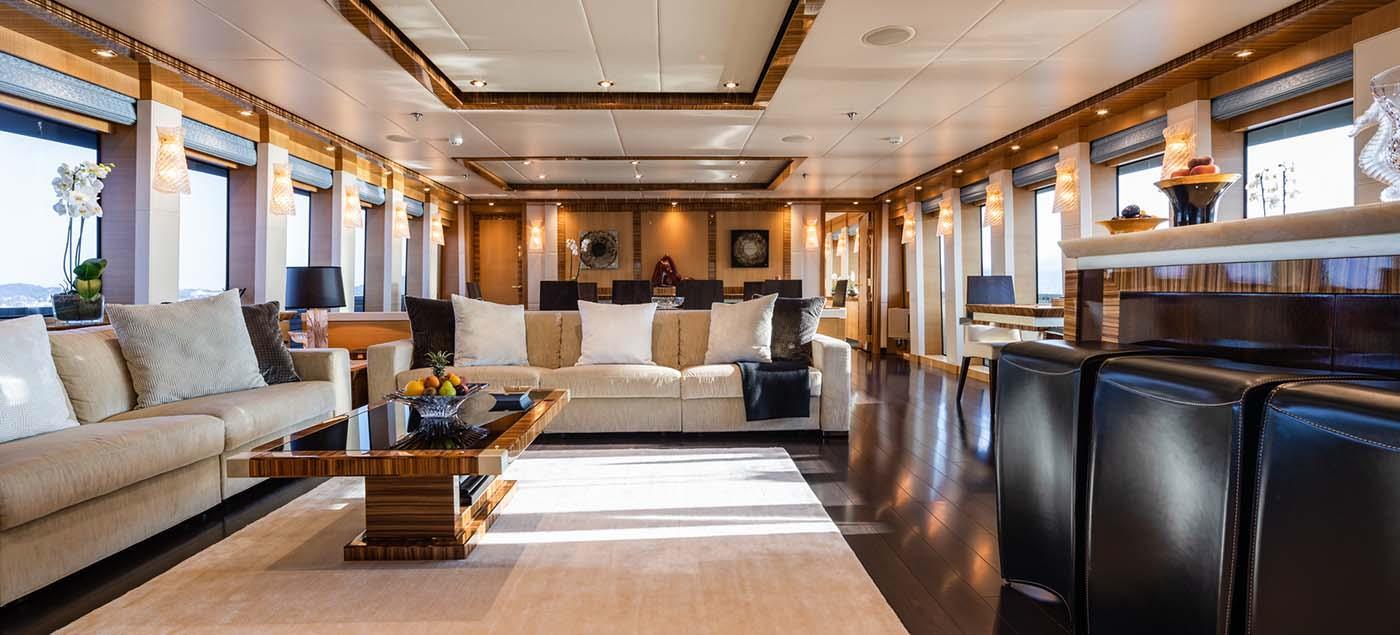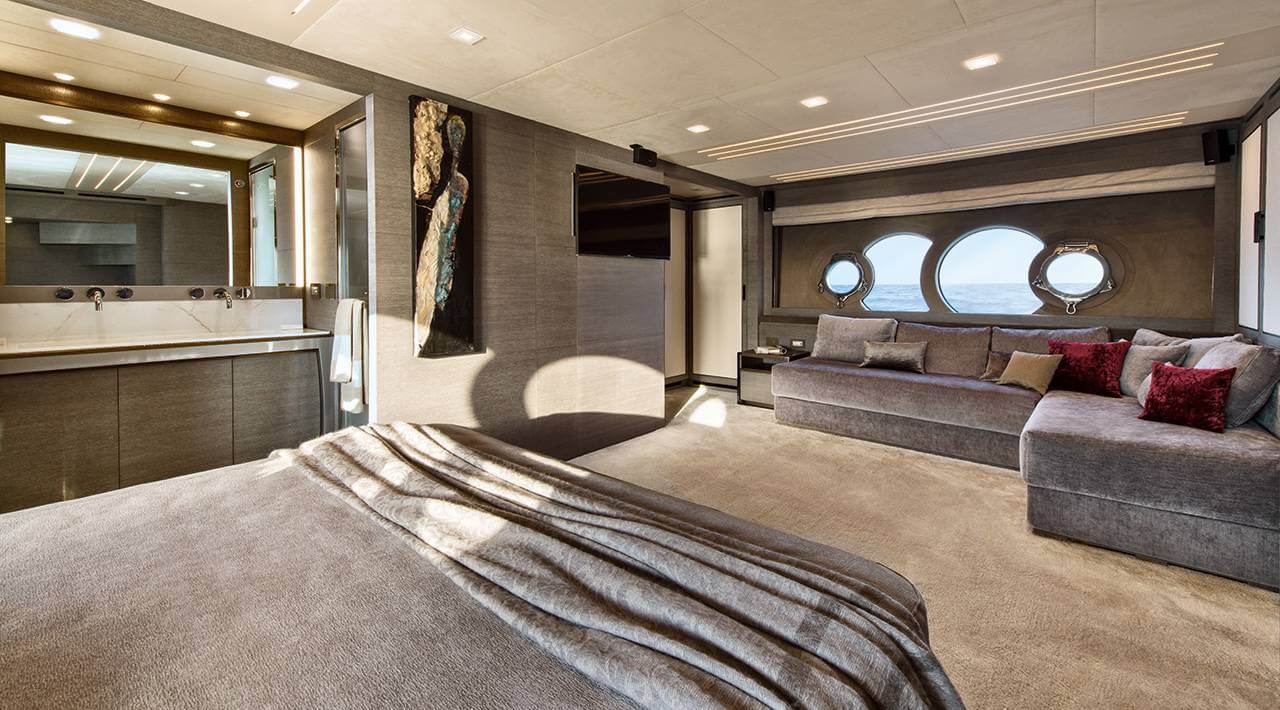 Full Specifications