Costa Deliziosa is a cruise ship flagship operated by Costa Crociere. Ordered in 2007 as part of a five-ship expansion of the Costa Cruises Fleet, Costa Deliziosa was constructed by Fincantieri, launched in March 2009, and handed over to Costa Crociere in January 2010.
The 92,600-ton, 2,260-passenger ship, which debuted in February 2010, represents a "retro-style evolution" for Costa Cruises. What do we mean by that? While the Italy-based and European-influenced cruise line has been producing mega-ships like the 114,500-ton, 3,000-passenger Concordia-class ships (Costa Serena, Pacifica, Favolosa, and Fascinosa) and the 132,500-ton, 3,724-passenger Costa Diadema, it has also been building ships like Deliziosa — and Luminosa, too — with a smaller design.
Dive into the swimming pool early in the morning, when everyone else is still asleep, and feel the sun caress your skin, or savor delicious cuisine at dinner at the Samsara restaurant, and share it with those you love.
Costa Deliziosa has it all, furnishings, Murano glass decorations, open-air decks with floral names, elegant and bright cabins, and wine tastings of fine wines at the end of the evening in the opulent wine bar.
A symphony of comfort, relaxation, fun, and attention to detail. That's why it's called Deliziosa!
Costa Deliziosa cruise ship deck plan shows a total of 1130 staterooms for 2260 passengers (max capacity is 2712) served by 1050 crew-staff. The boat has 12 passenger decks (all named after flowers), 4 restaurants, 11 lounges and bars, 4D cinema, 3 swimming pools (one with retractable glass roof), 4 jacuzzies, 12 elevators. Deliziosa has no self-service laundromats on board.
On Deliziosa, there are a total of 340 original artworks and 4756 prints on display at various places throughout the ship.
Besides the ship's staff and crew, Costa cruise passengers are also served by Peper robots – the latest cyborg technology implemented fleetwide in 2016. These humanoid robots greet and guide passengers upon embarkation. They also assist them throughout the cruise by providing information and tips on onboard dining, entertainment, enrichment program (workshops, pre-scheduled events), casino and shopping promotions, shore excursions and tours. Pepper robots are mobile and communicate in 3 languages (English, German, Italian). They can also interpret human emotions by analyzing voice tones and facial expressions.
PHOTOS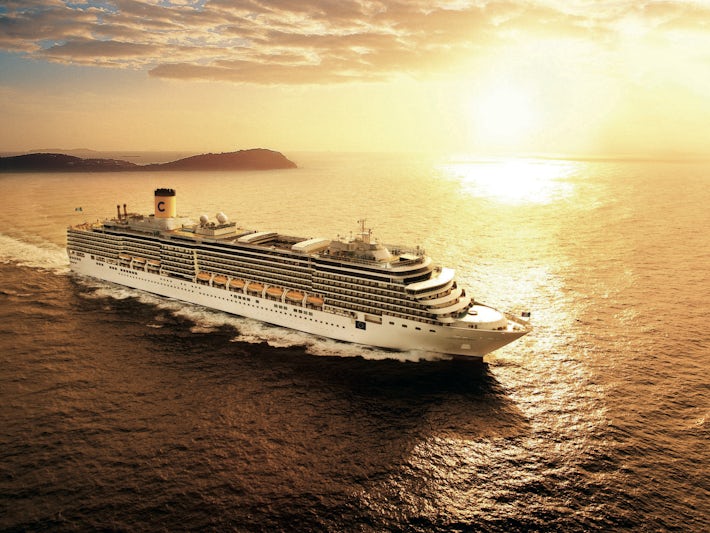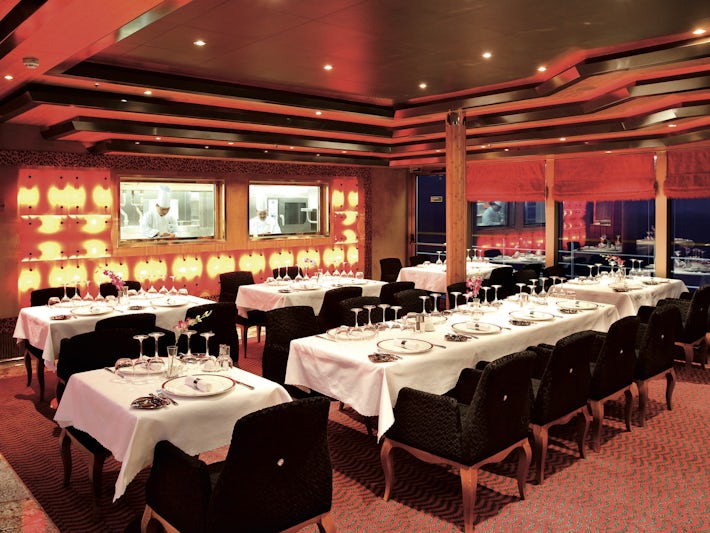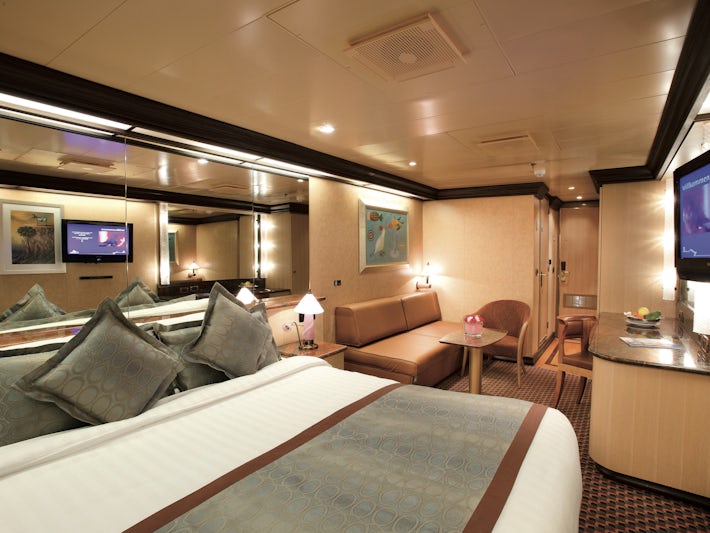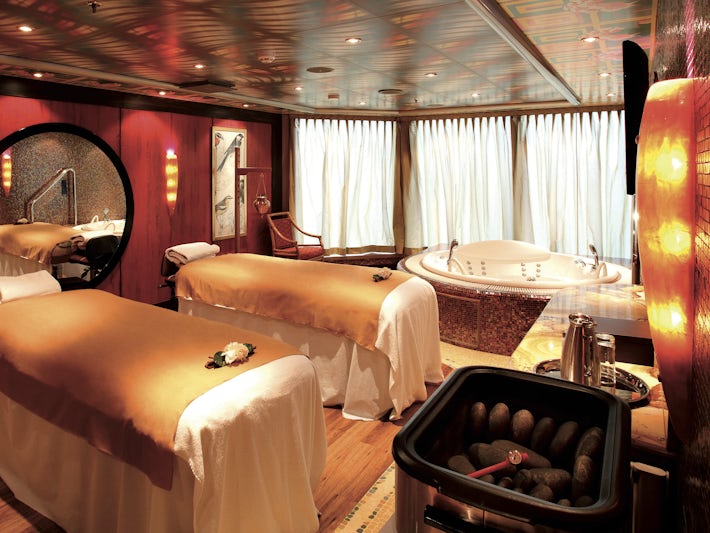 FULL SPECIFICATIONS
Name
Costa Deliziosa
Owner
Carnival Corporation & plc
Operator
Costa Crociere
Port of registry
 Italy, Genoa
Ordered
2007
Builder
Cost
€450 million
Yard number
Venezia 6164
Launched
12 March 2009
Christened
23 February 2010
Acquired
31 January 2010
Maiden voyage
5 February 2010
In service
February 2010
Identification
Status
In service
Notes
[1]
General characteristics
Class and type
Vista/ Spirit-class hybrid cruise ship
Tonnage
Length
294 m (964 ft 7 in)
Beam
32.3 m (106 ft 0 in)
Draught
8 m (26 ft 3 in)
Decks
16 (12 for passenger use)
Speed

21.6 knots (40.0 km/h; 24.9 mph) (cruising)
23.6 knots (43.7 km/h; 27.2 mph) (maximum)

Capacity
2,260 passengers (double occupancy) 2,828 passengers (maximum)
Crew
934