MS Costa Luminosa is a cruise ship, owned and operated by Costa Crociere. Costa Luminosa entered service on 5 May 2009. The ship's design is a hybrid, using elements of Spirit-class and Vista-class cruise ships.
The ship, which debuted in May 2009, represents a "retro-style evolution" for Costa. What do we mean by that? The Italy-based and European-influenced cruise line, like many other major cruise companies, has been on a ship-building binge that produced mega-sized models like Costa Pacifica and Costa Serena, representing the biggest ever in its fleet. But, Luminosa — and Deliziosa, too — are slightly smaller.
The sister ships are actually built to Panamax specifications, which means they're not only smaller than some of the line's more recent new builds, but they're also more flexible. Because Luminosa can slide through the Panama Canal, it has more itinerary possibilities.
From a design perspective, Costa, part of the Carnival Corporation family of cruise lines, borrowed liberally from layouts on Carnival's ships, with an onboard vibe that's similarly fun and friendly. It also pulled some touches from Holland America. HAL-lovers might recognize the shopping arcade and the aft pool area from Oosterdam and other vessels.
MS Costa Luminosa cruise ship deck plan shows 1130 staterooms for 2260 passengers (max capacity is 2712) served by 1050 crew-staff. The boat has 12 passenger decks (all named after precious stones), 4 restaurants, 11 lounges and bars, 3 swimming pools (one with a retractable glass roof), 4 jacuzzies, and 12 elevators. Luminosa has no self-service laundromats on board.
On MS Costa Luminosa, there are a total of 288 original artworks and 4733 prints on display at various places throughout the ship.
Besides the ship's staff and crew, Costa cruise passengers are also served by Peper robots – the latest cyborg technology implemented fleetwide in 2016. These humanoid robots greet and guide passengers upon embarkation. They also assist them throughout the cruise by providing information and tips on onboard dining, entertainment, enrichment program (workshops, pre-scheduled events), casino and shopping promotions, shore excursions, and tours. Pepper robots are mobile and communicate in 3 languages (English, German, Italian). They can also interpret human emotions by analyzing voice tones and facial expressions.
PHOTOS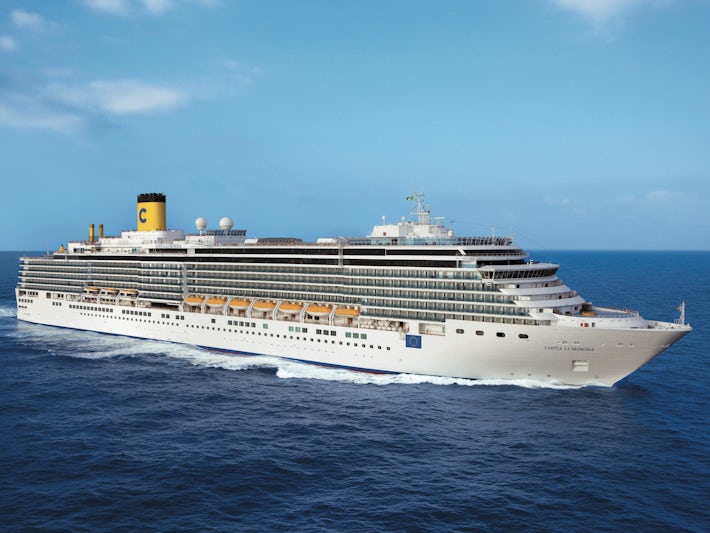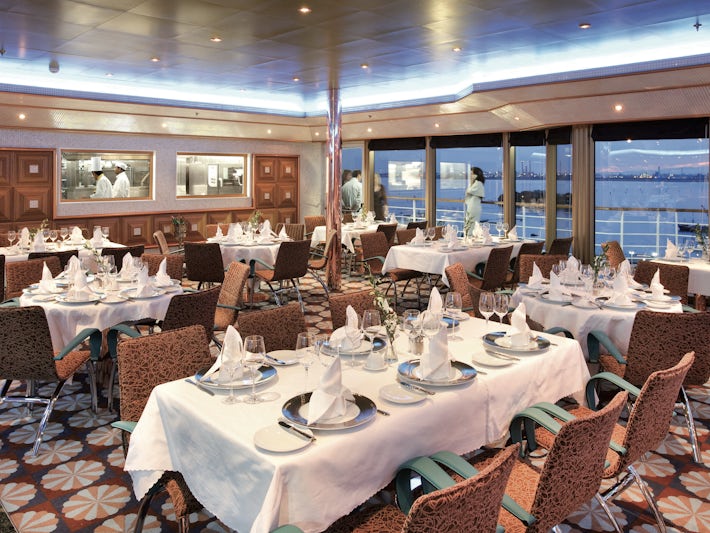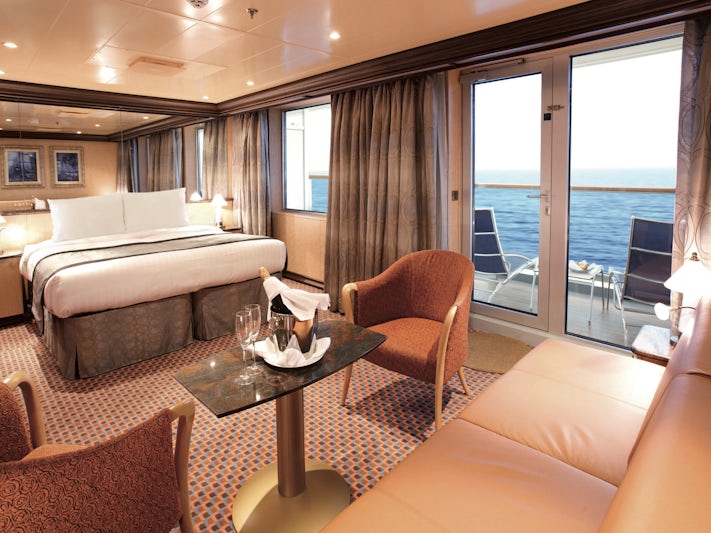 FULL SPECIFICATIONS
Name
Costa Luminosa
Owner
Carnival Corporation & plc
Operator
Costa Crociere
Port of registry
 Italy, Genoa
Ordered
12 June 2006
Builder
Fincantieri, Marghera, Italy
Yard number
6155
Laid down
10 October 2007
Launched
30 June 2008
Christened
5 June 2009
In service
5 May 2009
Identification
Status
In service
Notes
[1][2][3][4]
General characteristics
Class and type
Hybrid design based on the Vista and Spirit-class cruise ships
Tonnage
Length
293.5 m (962 ft 11 in)
Beam
32.3 m (106 ft 0 in)
Draught
8 m (26 ft 3 in)
Decks
12 (16 total)
Speed

21.6 knots (40.0 km/h; 24.9 mph) (service)
23.6 knots (43.7 km/h; 27.2 mph) (maximum)

Capacity
2,260 passengers (dual occupancy) 2,826 passengers (maximum occupancy)
Crew
1,050