Costa Firenze is a Vista-class cruise ship constructed at Fincantieri's shipyard in Marghera for Costa Cruises, a subsidiary of Carnival Corporation & plc, and a sister ship to Costa Venezia.
With its over a 70-year long history, Costa Cruises belongs to the traditional European cruise lines. Italian cruise ship fans feel comfortable with the typical Italian atmosphere aboard. Depending on the itinerary there are many German and international passengers as well. The cruise line convinces with a good value for money. During the school holidays, many families spend their holidays on the family-friendly ships of the Costa Cruises fleet. The neo collection ships are excepted from this. For these ships, the motto Slow Cruise applies.
Introducing the newest ship in the fleet. Onboard the Costa Firenze you will experience the atmosphere of the renowned city of art, Florence; from the quintessential Florentine works of art throughout the ship to the outdoor areas with their swimming pools, sunbeds, and umbrellas that will give you a taste of life on the Riviera.
The kids can enjoy the Aqua Park with slide and water features, and an Adventure Park where fun is suspended between the sea and hanging decks. And in the evening, before going to dinner, enjoy a sunset over the sea from the Fashion Bar enjoying an aperitif with lounge music and the sunset over a different vista every day.
Costa Firenze cruise ship deck plan shows a total of 2116 cabins, passenger capacity 4232 (max / at double-occupancy is 5078) served by 1280 staff-crew. The boat has 14 decks (all passenger-accessible, 12 with cabins), 13 dining venues, 7 bars and lounges, more efficient use of both indoor and outdoor deck spaces, and several multi-functional areas.
Signature venues and onboard spaces include 4 fine-dining restaurants (Fiorentina Steak House, Ristorante dei Medici, Ristorante Palazzo Vecchio, Frutti di Mare), Fashion Lounge, Viareggio Lounge, Toscana Lounge, Casino Lounge, Bella Bar, Versilia Pool Bar, Bar del Conte, Dolce Vita (ice cream parlor), Versilia Deck (glass roof-covered swimming pool deck), Versilia Sunshine Deck (open-air swimming pool deck), Teatro Rosso (show lounge), Photogallery, Wellness Complex (Spa and Fitness).
The activity (Lido) deck features aqua park with a water slide, high-rope garden, mini-golf course. Pool Deck is covered with a retractable glass roof. The Beach Club (adults only complex) is beneath the glass roof and features a swimming pool, waterslides, rock climbing wall, sports deck area. This deck also has a giant LED wall for movies and other outdoor video entertainment. There are dedicated club lounges for teens and kids, including for toddlers.
Panoramic glass elevators connect the outdoor areas. The ship has a glass-bottomed skywalk, huge wellness complex (Organic Spa and Fitness), Plaza (with numerous bars and shops), Atrium Lobby Lounge (meeting place with a stage for street performers), large-capacity Theater (main show lounge).
All cabin decks on the Costa Firenze have launderettes (self-service laundry facilities). Each laundry room is equipped with 2-3 washers, 2-3 dryers, and 1 ironing board/iron. All laundry machines are coinless (can be operated using Costa cruise ship cards only). While the vessel is docked in port, washing machines are closed (only dryers and irons can be used). Valet laundry service is handled through cabin stewards. Prices are per item.
PHOTOS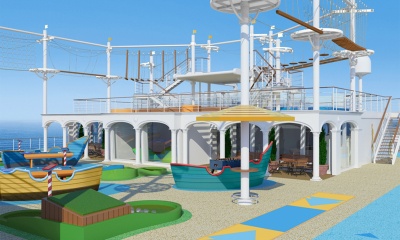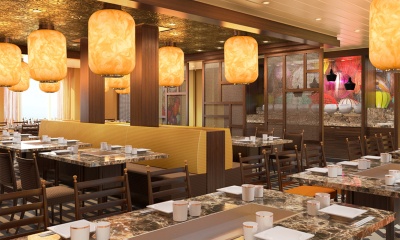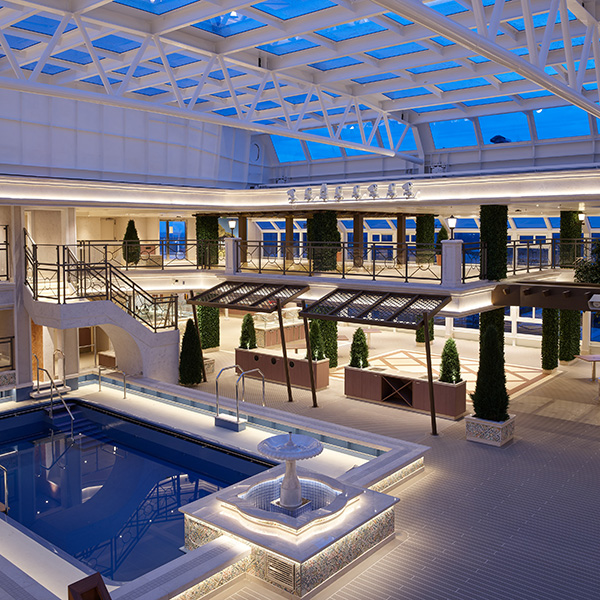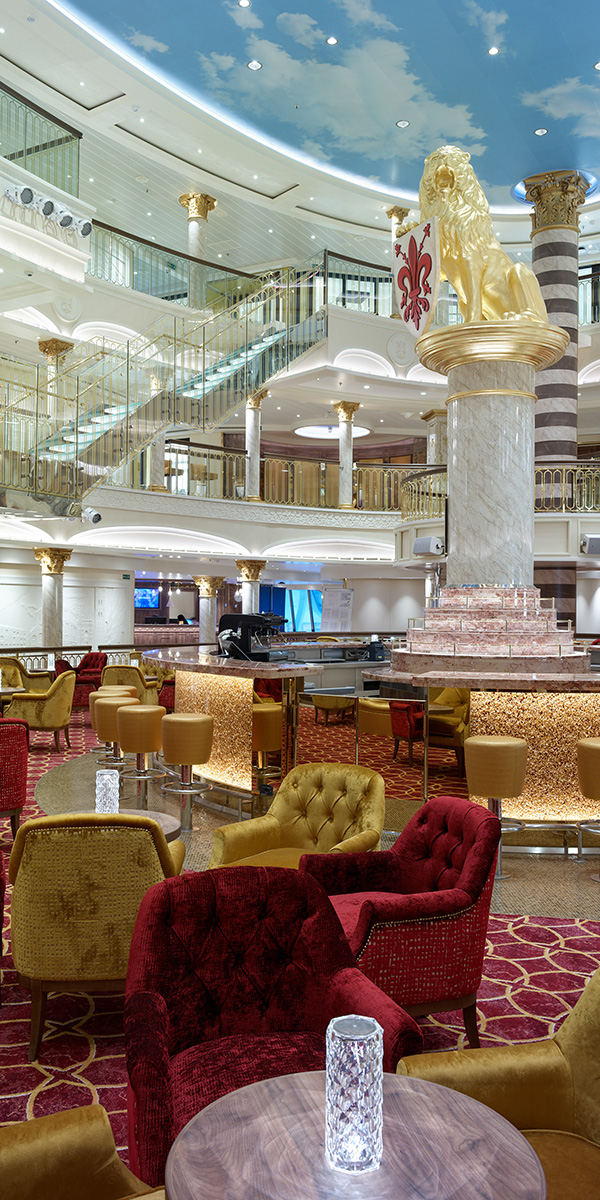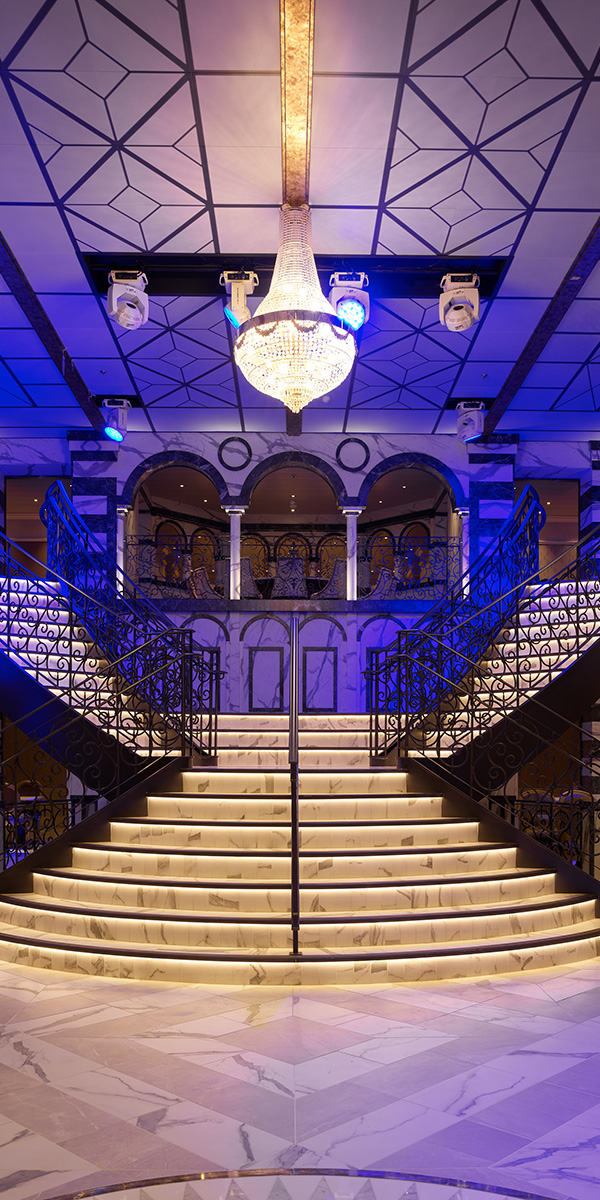 FULL SPECIFICATIONS