Emerald Princess is a Crown-class cruise ship for Princess Cruises that entered service in April 2007. Her sister ships include Ruby Princess and Crown Princess.
As far as modern mega-ships go — with a passenger capacity of more than 3,000 — Emerald Princess maintains the high level of service it was celebrated for when it first launched.
But what the ship does really well is balanced modern needs, without over-the-top gimmicks, with rich and well-constructed excursions, allowing passengers to make the best of both the ship and the destination.
The newest jewel in the Princess crown, Emerald Princess is everything you would expect from such a modern, luxurious ship. As with most of our ships, the theme is choices. There are multiple dining options, including Traditional and Anytime Dining, and specialty venues like the popular Sabatini's.
You can visit the Lotus Spa with its myriad treatments, and the Lotus Fitness Center where you can stay trim from all the delicious cuisine. You'll enjoy watching Movies Under the Stars and will have nearly 900 balcony staterooms from which to choose.
The ambiance of Emerald Princess is relaxed. Perhaps because passengers focus their energy on exploring the destination, evenings seem to be less about glitzy affairs and more about relaxed dinners.
Although the ship's glamorous Skywalkers Nightclub — with fabulous floor-to-ceiling glass windows providing never-ending ocean views — offers the perfect opportunity for cocktails and dancing into the early hours.
Photos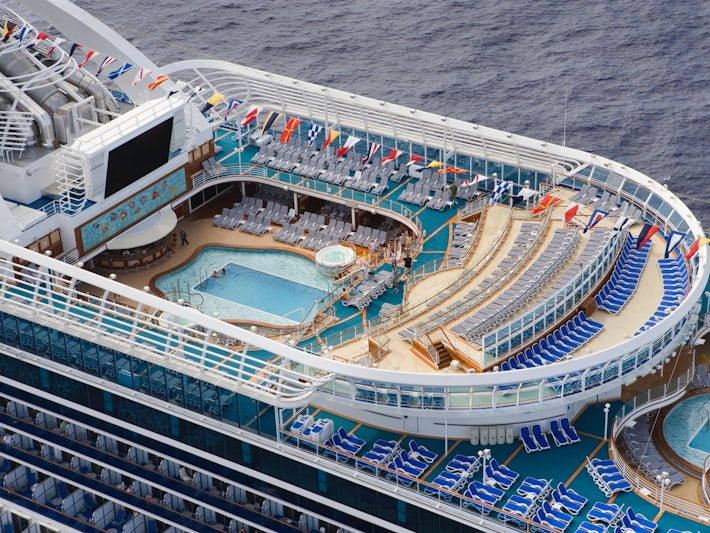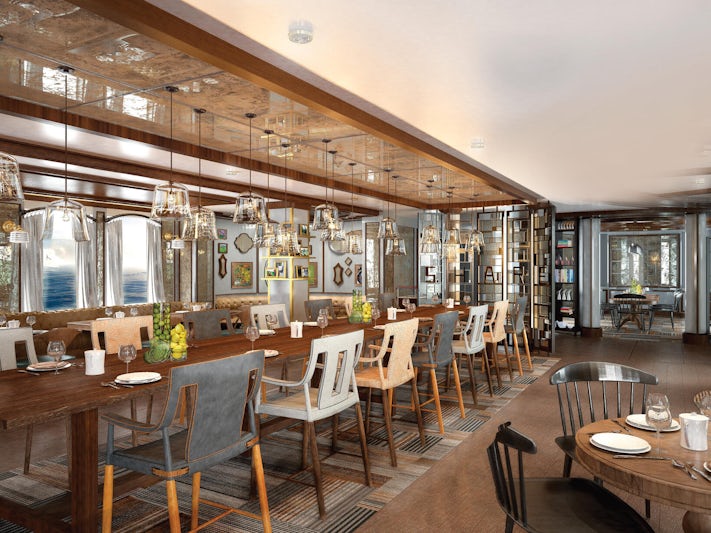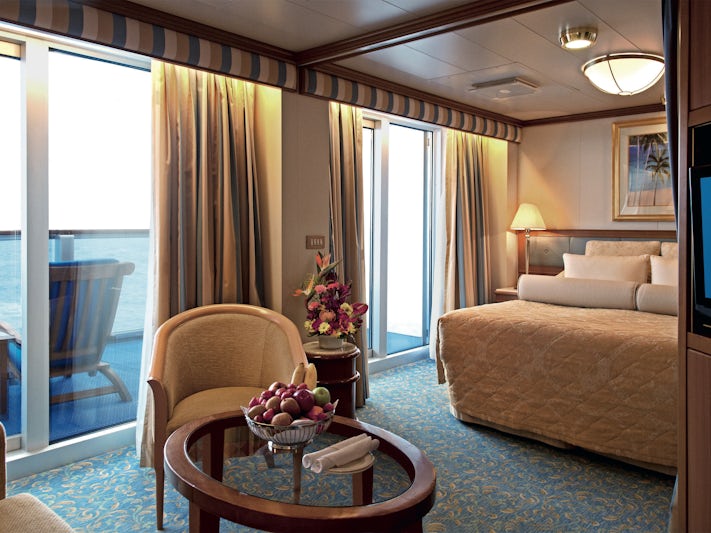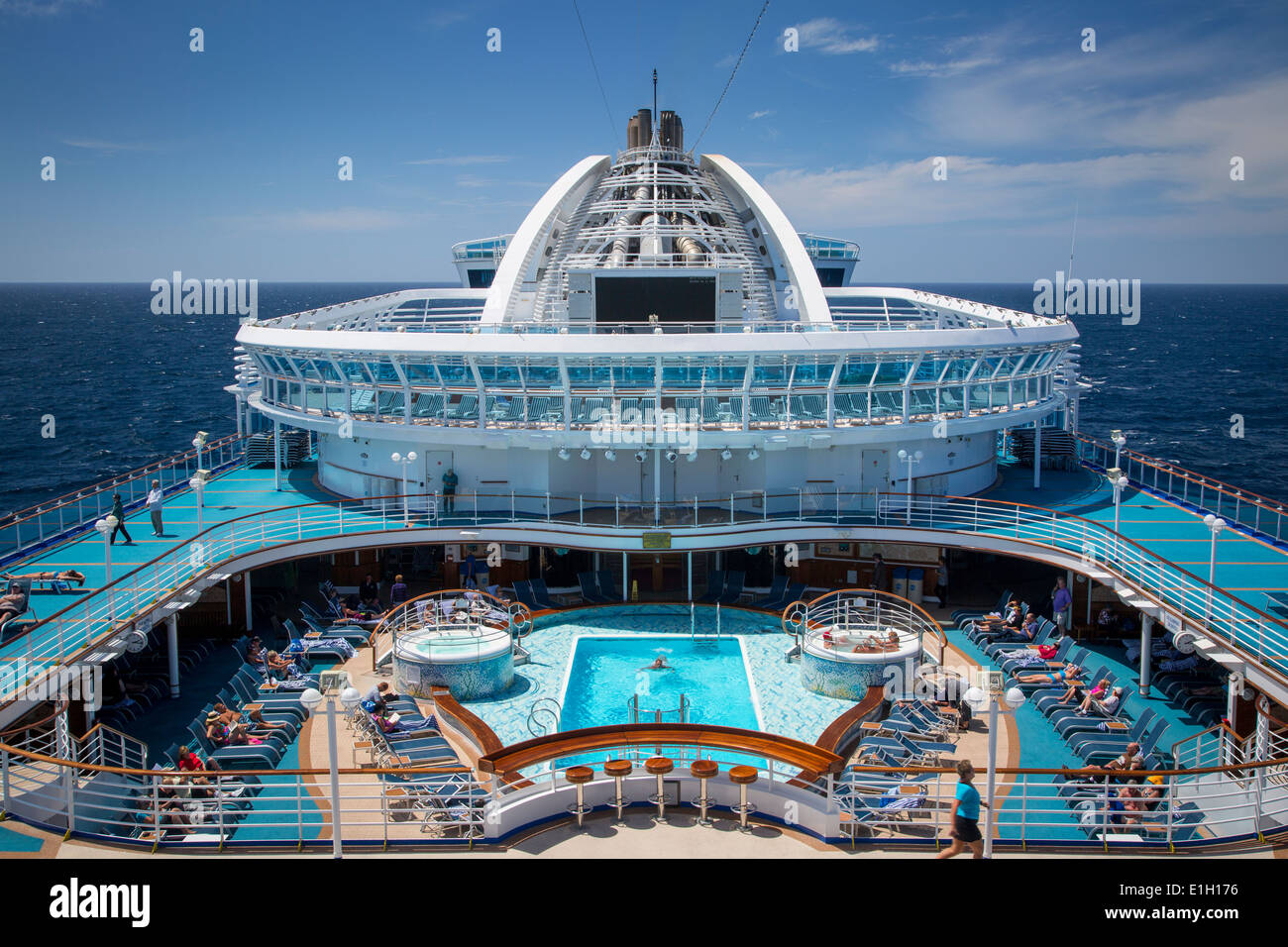 Full Specifications
Name
Emerald Princess
Owner
 Carnival Corporation & plc
Operator
Princess Cruises
Port of registry
Hamilton,  Bermuda
Ordered
23 September 2004
Builder
Fincantieri, Italy
Cost
US$500 million
Laid down
14 September 2005
Launched
1 June 2006[1]
Christened
13 May 2007 by Florence Henderson, Marion Ross, Erin Moran and Susan Olsen
Acquired
24 March 2007
Maiden voyage
11 April 2007
Identification
Status
In service
Notes
[2]
General characteristics
Class and type
Crown-class cruise ship
Tonnage
Length
951 ft (290 m)
Beam
118 ft (36 m)
Draught
26.2 ft (8.0 m)
Decks
15 passenger decks
Installed power
6 × Diesel generators, 67 MW
Propulsion
2 × PEM, fixed pitch propellers, 21 MW each
Speed
21.5 knots (39.8 km/h; 24.7 mph)
Capacity
3,114 passengers (Lower Beds)
Crew
1,200