International media report that Amazon founder Jeff Bezos is building a large yacht in the Netherlands.
Bezos' Oceanco Y721 Yacht actually hull Y721, is currently under construction at Oceanco. We can disclose that the yacht will have a similar styling as Barry Diller's sailing yacht EOS (which has a length of 'just' 93 m (305 ft)).
The yacht will have a large swimming pool on the aft deck. We estimate that Oceanco Y721 Yacht can accommodate 18 guests, which will be catered for by a crew of around 40. The yacht will be delivered in 2022.
When delivered, Oceanco Y721 Yacht will unseat Black Pearl from the second position in the largest sailing yachts in the world, while Nobiskrug's monumental 142.81-meter Sailing Yacht A remains in the top position, as our list of the world's 100 largest 100m+ yachts shows.
PHOTOS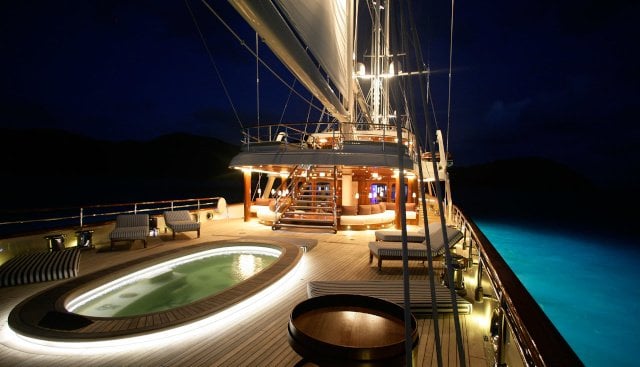 FULL SPECIFICATIONS
| | |
| --- | --- |
| Name: | Oceanco Project Y721 |
| Length: | 127m (417ft) |
| Guests: | 18 (est) |
| Crew: | 40 (est) |
| Builder: | Oceanco |
| Designer: | Undisclosed |
| Interior Designer: | Undisclosed |
| Year: | 2022 |
| Speed: | 20 knots (est) |
| Engines: | MTU |
| Volume: | 4,000 ton (est) |
| IMO: | 0 |
| Price: | $250 million |
| Annual Running Cost: | $20-25 million |
| Owner: | Jeff Bezos |